ニュース&トピックス
HOME
>>
お知らせ
>>
ニュース&トピックス
>> ISN Education: ISN Experts answer questions on Glomerular Disease, Guidelines and Fluid & Electrolytes
ISN Education: ISN Experts answer questions on Glomerular Disease, Guidelines and Fluid & Electrolytes

Dear Colleagues,
This week ISN Education features a collection of recently answered questions from its Ask The Expert (ATE) column. The questions center around varying subjects in nephrology, such as Guidelines, Glomerular Disease and Fluid and Electrolytes, and incited different answers and discussion from our ATE expert panel.
We invite you to explore the highlighted ATE questions, and rate ('thumbs up' or 'thumbs down') the expert's answers on ISN Education's website.

I hope you benefit from these educational exchanges,
Tushar Vachharajani
ISN Education Editor
Ask The Expert on ISN Education
ISN Education invites you to consult the most recent Ask The Expert questions on the subjects of Glomerular Disease, Guidelines and Fluid & Electrolytes.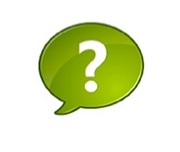 Meet the ISN Experts: